Demodex blepharitis (DB) is a common eye disease. Some of us may not even know we have it.
Let's find out where you may stand.
Start here
What is Demodex blepharitis (DB)?
Demodex blepharitis—known also as DB—is an eyelid disease caused by an infestation of Demodex mites, a common mite found on humans.1,2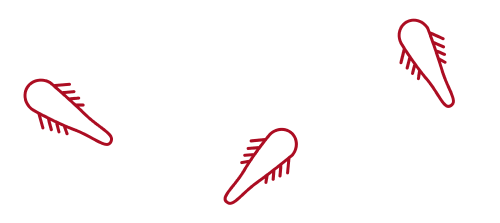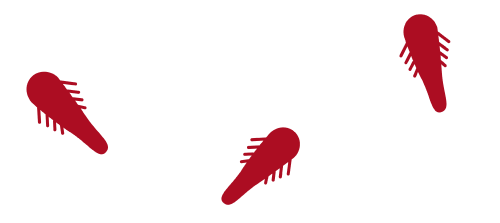 It's estimated that nearly 25 million eye care patients in the US suffer from Demodex blepharitis.3,4
Common signs of Demodex blepharitis include redness, inflammation, and itching along the eyelid base.1,2
Crusty flake buildup on eyelashes (collarettes) are a tell-tale sign of Demodex blepharitis.1,3
Demodex blepharitis may be commonly misdiagnosed since other eye diseases share similar symptoms.1,3
Demodex blepharitis educational video
Here's what you need to know about Demodex blepharitis and what you should do if you think you've got it.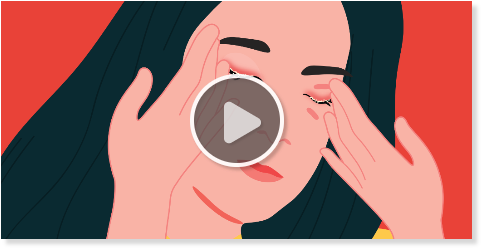 1. Fromstein S, Harthan J, Patel J, et al. Demodex blepharitis: clinical perspectives. Clinical Optometry. 2018;10:57–63.
2. Rhee MK, Yeu E, Barnett M, et al. Demodex Blepharitis: A Comprehensive Review of the Disease, Current Management, and Emerging Therapies. Eye Contact Lens. 2023;49(8):311-318.
3. Trattler W, Karpecki P, Rapoport Y, et al. The Prevalence of Demodex Blepharitis in US Eye Care Clinic Patients as Determined by Collarettes: A Pathognomonic Sign. Clinical Ophthalmology. 2022;16:1153–1164.
4. O'Dell L, Dierker DS, Devries DK, et al. Psychosocial Impact of Demodex Blepharitis. Clinical Ophthalmology. 2022;16:2979-2987.
Return to top